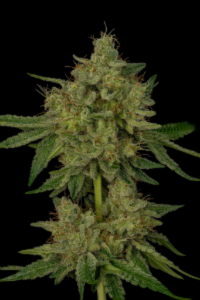 Glue Sniffer
Glue Sniffer (Glue Sniffer x Glue Sniffer (S1))
Sativa Dominant [Photo]
Indoor Flower Time: 48-58 days
Outdoor Harvest Date: Mid to Late Oct
Trellising Requirements:  above average
Height/Stretch: above average outdoors, average indoors
Yield (per sf): High
Color: Green
Nose: Gas, Savory, Earthy, Sour 
6 Feminized Seeds/$70
One of our flagship strains and one of our best sellers, Glue Sniffer is our take on GG4. We selectively bred her for outdoor cultivation over several seasons. Great resistance to cold, bugs, mold, and nearly everything you throw at her.
Plant in full sun for maximum yield. This is truly a hardy plant in almost all regards.  Prepare for MASSIVE unruly plants that come through hard and heavy in the 11th hour.  Probably one of the easiest outdoor varieties to grow but keep in mind that she doesn't ripen until the third week of Oct.  


We encourage all customers to follow the laws set forth by their Country, State / Province and local municipalities. Any Seeds sold will be considered sold FOR NOVELTY PURPOSES ONLY! We take no responsibility if they are used in any fashion that can be considered illicit or illegal. All sales are final.