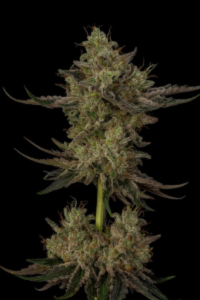 Gran Champagne
(Sour StrawBurieD x Mimosa)
Indoor Flower Time: 49-59 days [Photo]
Outdoor Harvest Date: Late Sept - early Oct
Filial Generation: F2 
Phenotypic Variation: Average
Trellising Requirements:  Below average
Height/Stretch: below average
Yield (per sf): High
Color: Green to purple 
Nose:  White wine, strawberries and cream, astringent, notes of citrus
6 Feminized Seeds/$70
Back by popular demand, Gran Champagne was one of our original feminized releases. She developed a cult following and we have been getting requests for her ever since her initial release, particularly from outdoor cultivators. We hunted some winners in our outdoor phenohunt to bring you the best F2 imaginable.
Plants are typically squatty and bushy with large dense colas.  This structure requires adequate circulation (good airflow / planted in a well-ventilated area).  Outdoor plants get huge and ripen early and fast.  
We encourage all customers to follow the laws set forth by their Country, State / Province and local municipalities. Any Seeds sold will be considered sold FOR NOVELTY PURPOSES ONLY! We take no responsibility if they are used in any fashion that can be considered illicit or illegal. All sales are final.